9 HOUR DEDICATED BOOTCAMP ON EXECUTIVE LEARNING FOR MEDIATION, CONFLICT RESOLUTION & CLIENT COUNSELLING
In 2020, Bar Council of India by a circular dated 24.08.2020 mandated inclusion of subject of "Mediation & Conciliation and Arbitration" as a major compulsory subject in universities imparting legal education in India.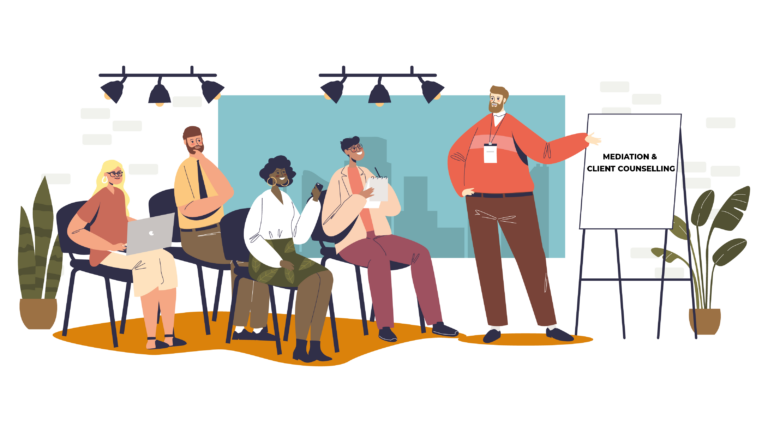 The excessive burden on the judiciary, pendency of case laws and lack of appropriate resource to facilitate dispute resolution are just some of the factors that has given rise to the increased emphasis on alternative dispute resolution methods. 
Do you know that Mediation is considered the best non-adversarial of dispute resolution? This is a field of law which is going to gain trajectory and become a booming field for all disputes. Mediation aims to facilitate proper conversation, balance objectives and come to an agreeable solution for all parties of the dispute. The Supreme Court of India also encourages Mediation as a remedy and observes that is a must before approaching the courts. By resolving disputes in mediation, parties determine for themselves what is important and, ultimately the outcome of the situation. 
This bootcamp aims to teach the students the very basic principles involved in this process and make you learn how this remedy works. Additionally, this bootcamp also provides you a glimpse of how client counselling works, what are the important aspects to keep in mind and which approach distinguishes a good lawyer from a great one.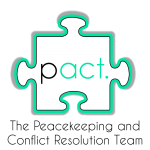 Over the past three years, The PACT has worked with over 4,500 students at law and business schools of India. In various forums, The PACT has engaged with hundreds of professionals of various backgrounds.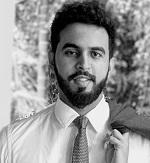 Jonathan Rodrigues
Partner and Co-Founder, The PACT
Jonathan Rodrigues is a certified civil and commercial mediator, with a background in law and psychology. Certified Mediator (India / UK) Co-founder, The PACT | LLM (Mediation & Conflict Resolution) Co-ordinator, Institute of Organisational Dynamics (TCM Group)
Date: 17th – 19th June, 2022
Students looking to pursue Alternative Dispute Resolution as their Career Path.

Students who want to pursue Mediation and want to become Mediators.

Students who want to work at Mediation Chambers.

Students who want to become independent Advocates.

Students who want to be part of Dispute Resolution Team in Corporate Firms.

Practicing Lawyers who want to enhance their skills.
Learning the basic foundational principles of Mediation.
Understanding the basic framework and various stages of Mediation.
Application and Benefits of Mediation.
Appreciation of the client's needs and objectives.
Learn to explore available options and consider the consequences after listening to client.
Develop strategies to help clients resolve their problems and apply yourself.
Familiarizing with the various approached towards conflict resolution.
Learning verbal & non-verbal cue and communications on becoming an excellent negotiator, advisory and mediator.
Knowledge of legal framework & trajectories to become an accomplished conflict resolutory
Live Interactive Learning
Assessment based learning – Interactive & Innovative H5P Technology Based Innovative Learning
LedX Mentorship Program – to assist you in paving prospective pathway in pursuing a career